Spray with Love and Peace Aktionszeitraum 16.09.2019 – 31.10.2019.
Peace, Love and Music war 1969 vor genau 50 Jahren das Motto im Sommer der Liebe, in dem Hippies mit Blumenkränzen auf dem legendären Woodstock Musik-Festival tanzten und feierten.
Das Woodstock Musik-Festival hatte in diesem Sommer Jubiläum. Dies ist Grund genug, diese kulturell sehr bedeutsame Zeit mit einer SATA Sonderedition zu würdigen. Mit den bunten Motiven der SATAjet X 5500 Hippie erinnern die Lackierpistolen an diese einzigartige Bewegung.
So sieht sie aus: Die SATAjet X 5500 in der Hippie-Edition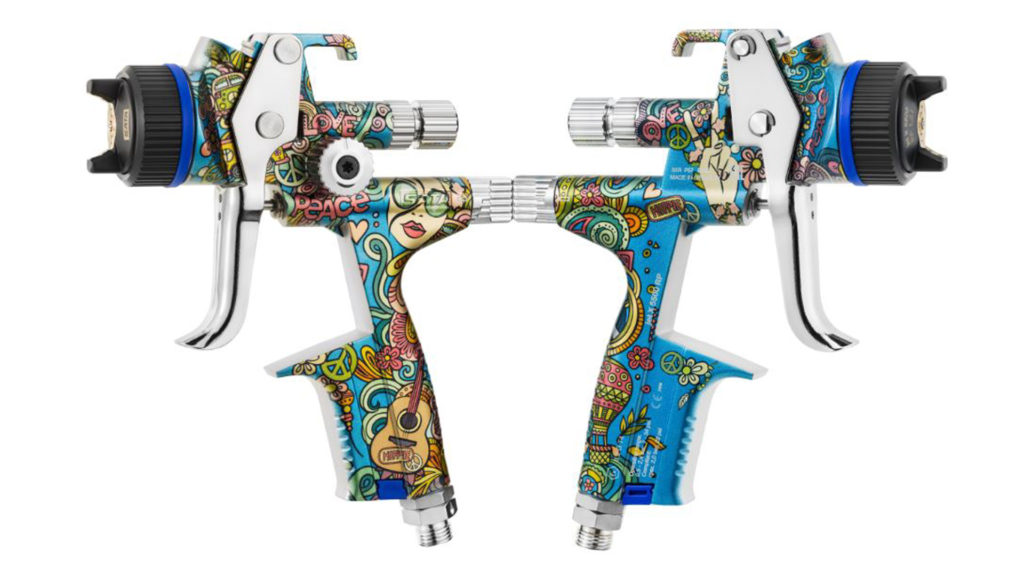 Bei Interesse und für weitere Informationen wenden Sie sich bitte an Ihren Vertreter.